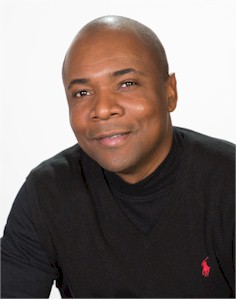 Roosevelt Mompremier
Author, Speaker, Life Strategist & Relationship Expert
Haitian born Roosevelt Mompremier – aka Rosie, knows a thing or two about dealing with problems – and overcome them. In his Keynote Speech, No Problems Are Permanent, Mr. Mompremier recounts an epic tale of survival to remind us that sometimes the solution to our problems could be staring at us right in the face – but only if we can see it.
Ranked in the Top 5 Real Estate Agents at SMG Realty in Las Vegas from 2004 to 2016, Mr. Mompremier understands that people, unless coached, never reach their full potential. So he took part in a mentoring program for Clark County Public School, and later hosted the popular weekly Radio show Help Your Life In Vegas.
As a speaker, Roosevelt delivers take-aways that can be implemented to increase confidence, rich relationships, and overall success in life. His Keynote Speech – No Problems Are Permanent, leaves audiences pondering and wanting more.
Should you need help and guidance solving problems, motivating yourself or your staff, call Rosie today. You will never look at your problems the same way again. He lives in Las Vegas with his wife and son.
Roosevelt can be reached at 702-480-2496